Los Angeles.
After camping in Montana, hanging out in Idaho and traipsing around Yellowstone, I took off for the left coast. After surviving a cancelled flight and mis-routed luggage, I arrived in the land of eternal sunshine to visit my daughter Natalie.
The house I stayed in was free. I had people staying in my apt. in Chicago, while I stayed in a nice bungalow a few blocks from the beach in Santa Monica using "homeexchange.com." I'll also be able to use some of the 'points' I got when I'm in Europe this fall.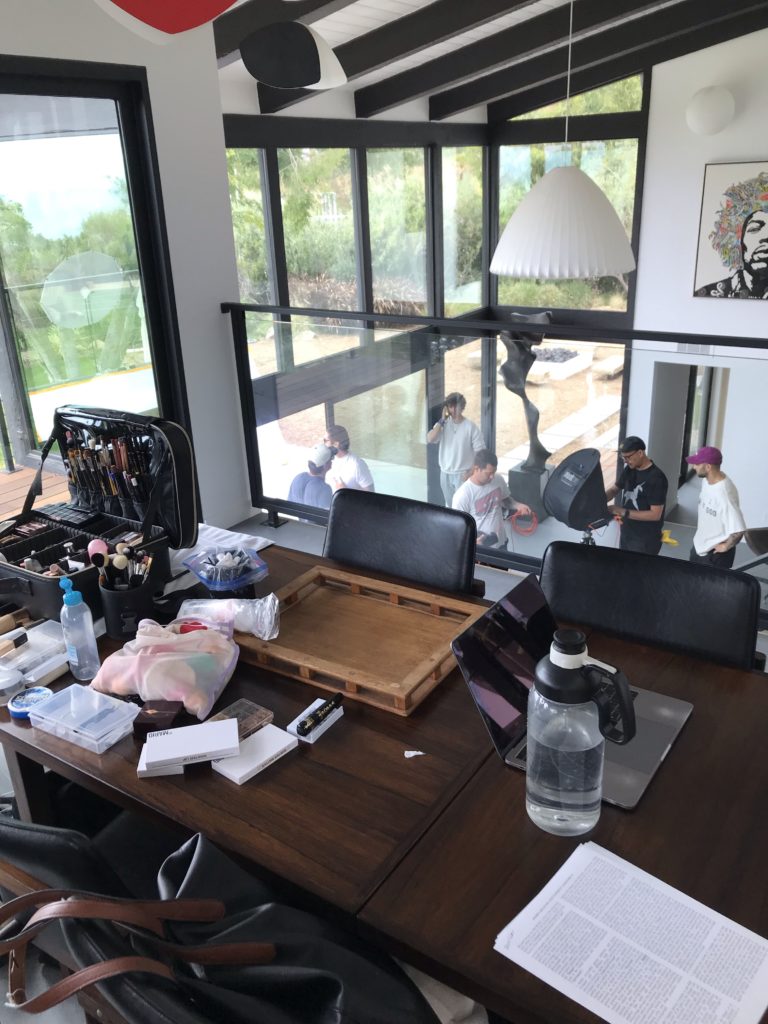 I met Natalie's boyfriend, Cade, a nice, easygoing fellow who has made a big splash on social media and is now working with a record label to make it as a pop singer. We all went out for dinner at a very nice restaurant. The next night Natalie and I went out to see a folk duo playing at McCabe's guitar store, which has a very nice performance space in the back of the store. The music was good. A young couple going as the 'Fellow Pynins.' You might want to check them out.
Saturday, I went with Natalie for a photo shoot at a mansion in Malibu. Natalie is art director at the watch company MVMT and needed to be there to make sure all was going well. There were a couple of dozen people — make up artist, wardrobe, people from MVMT making decisions on what merchandise (watches and sunglasses) needed to be shown, three or four models, a photographer they had flown in to do the shoot, along with lighting people, assistants, etc.
Afterwards, Natalie and I went for a walk along Zuma beach in Malibu, busy on a Saturday, but still one of the prettiest beaches along the coast. Natalie has a way of asking questions in a spirit of mild curiosity, which opens up conversation and kept us going all afternoon.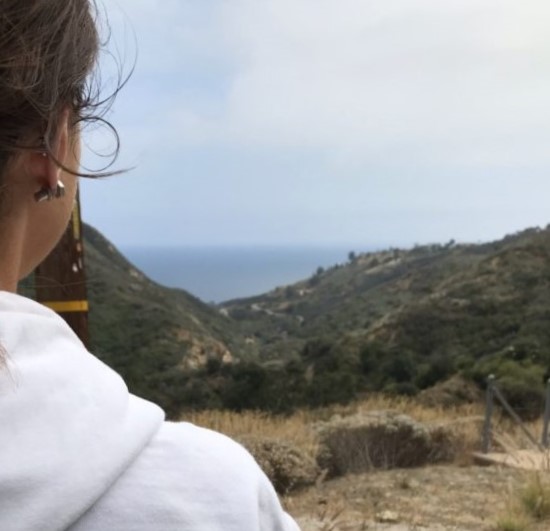 We drove up to the top of the Santa Monica mountains nearby, and stopped here and there to catch the view or take a short walk. We had an early dinner at a beachfront restaurant, and talked about our plans for the next day (Sunday), visiting Big Bear lake. Natalie surprised me by going for mountain biking as an activity. She said she'd leave me in the dust.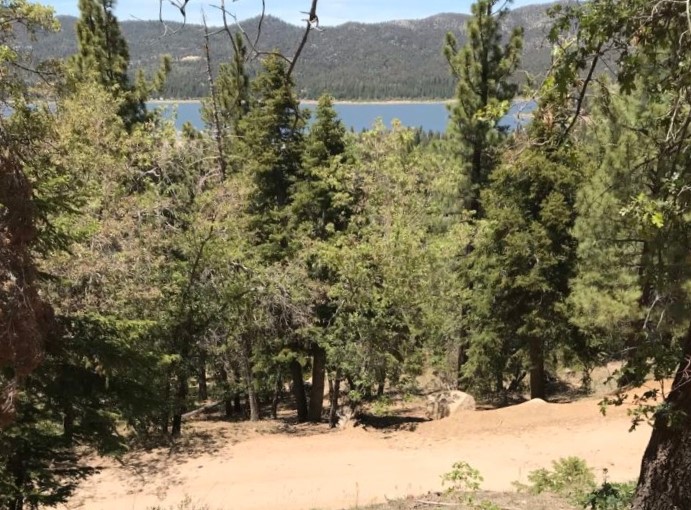 At Big Bear the next day, Natalie didn't leave me in the dust. We did have fun on our fairly short ride — the first time for either of us in mountain bikes. We had lunch in the town (an upscale little place for people quasi-roughing it), then took another walk before leaving. Getting to Big Bear Lake was an amazing drive up and a curvy mountain road with many views on the way there, and lots and lots of driving on the LA freeways. My music on the way there, Natalie's on the way back.
Monday, I went down to Long Beach to visit Susan, a high school friend, and Rick, her husband. We ate at a brew-pub overlooking the harbor, with freight vessels lined up off shore. Back at her house, Susan and I played some music together. She is a french horn player who has played in several orchestras, but she is dealing with arthritis and is working on doing some things with drums and guitar that don't involve her fingers quite as much. She also plays around with music production software and has put together several really good arrangements that I was able to listen to.
The next day Natalie and I had a late breakfast/early lunch, and then I caught the plane back to Chicago. Home by 1:00 am.