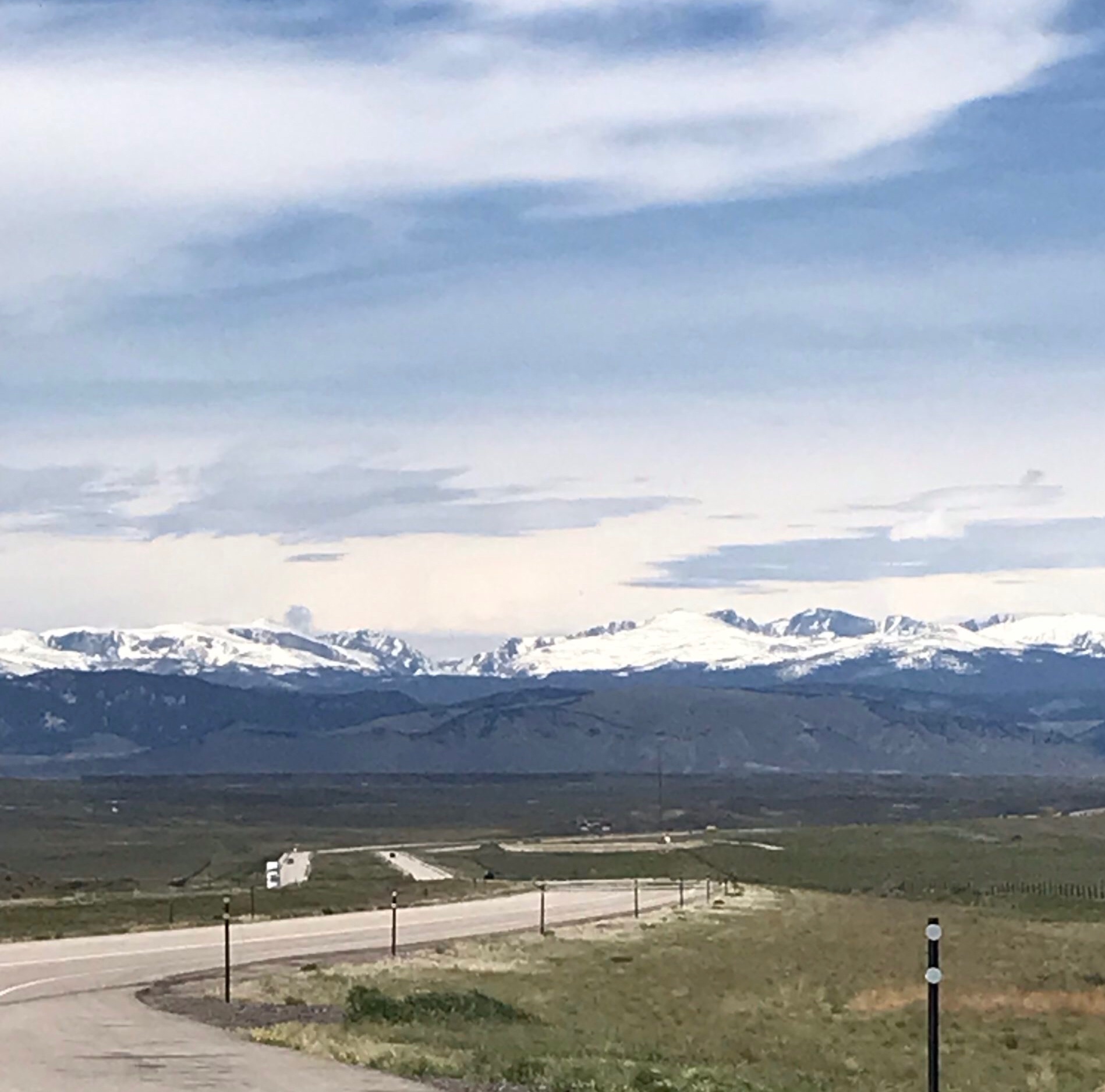 This was definitely the worst day along the route. The drive wasn't bad, but I was exhausted and sore from my hike. I hadn't arranged camping in Montana, so I booked another motel in Whitehall, pretty close to Butte.
The countryside was flat grassland with mountains in the distance. Huge coal trains headed east as I was going west. One of the open pit mines was right outside the city of Gillette, Wyoming. The juxtaposition struck me as odd, but it sort of fit in with the general pattern of towns and cities through the area, with storage sheds, rusting vehicles and equipment, and just plain junk scattered around. I think land must be cheap, and in the flat treeless landscape, there's nowhere to hide things.
A Billings, Montana company had a billboard saying "more jobs, less government," which somehow got under my skin. I spent hours driving and thinking of snappy retorts, feeling exhausted, aching legs, grouchy. I finally got to my hotel, and it was dirty, sloppily built, hard on the freeway, next to a big truck stop. I got some greasy KFC from across the street, played guitar in my room for a little while went to bed.
Magically, I was able to get a good night's rest and awoke feeling refreshed. I had a short 2 hour drive ahead, to a campground north of Missoula.